Energize Your Future with a Career in Electric Power
Behind the switches we flip for electric power are millions of professionals working in energy careers. Their interests, skills, knowledge, and career paths differ, but they are all committed to building and maintaining smarter, cleaner, and more resilient energy infrastructure.
The industry needs thinkers and tinkerers, athletes and mathletes, engineers and environmentalists, and millions of others to power our nation. Skilled-trade professionals are in demand to maintain power and restore it after natural disasters. Innovators are needed for critical thinking about new ways to produce, capture, and preserve energy. Strategists are sought for solutions to novel challenges, such as creating a coast-to-coast power supply for electric vehicles, modernizing the nation's power grid, and ensuring the country's clean energy goals are achieved.
The electric power industry is the most capital-intensive industry in the country. Its jobs are essential. Its work is critical. Its career opportunities are unparalleled.
How Will You Begin Your Energy Career?
Apprenticeships to Begin Career Journeys
Apprenticeships are a proven solution for recruiting, training, and retaining world-class talent. Apprenticeships, an "earn-while-you-learn" model, provide the opportunity to develop the skills of a trade, under the guidance of experienced professionals, those who have mastered their craft. Here's a look at just a few:
Transmission Line Apprentice
Transmission line apprentices learn to install, remove, maintain, and repair sub-transmission and distribution lines and their related equipment and facilities. Of course, as safety is of paramount importance in the industry, they study appropriate safety protocols including safety for the public and for work crews during repair and construction work.
Lineworker Apprentice
These apprenticeships will likely resonate with everyone who liked to play with blocks and build things when they were young, as well as today's weekend construction DIYers as they are the professionals in these programs that are some of our best builders! They erect, maintain, and repair wood poles and prefabricated metal towers, cable, and equipment to construct transmission and distribution power lines for electric energy between generating stations, substations, and end-users.
Service Technician Apprentice
Under the guidance of a trade professional, service technician apprentices will perform important industry tasks such as locating underground electric cable, disconnecting and reconnecting electric meters for customers, and upgrading meters in residential and corporate settings. They come into employment with a clear driving record, an eagerness to work as part of a team, and a willingness to respond to after-hour emergencies.
Careers in Skilled Trades
Skilled trades professionals have specialized knowledge, skills, and abilities garnered through technical school, college, or on-the-job training. They are subject matter experts (SMEs) that blend teachings from years of training with deep understanding of how things work and professional competencies to manage some of the most demanding – and rewarding – jobs in the industry. There is always a need for professionals and the skills they offer. Here are a few to consider:
Lineworker/ Journeyman
One of the most iconic jobs in the electric power industry is a lineworker. These professionals are often seen at the top of electric poles, ensuring power to homes, hospitals, schools, and office buildings. They are recognized as first-responders as they are quick to action when storms and other natural disasters disrupt power supply. There is a strong sense of purpose and sense of community among line teams and it takes several years of training to earn lineworker credentials, badges of honor for these height-seeking, line-maintaining, voltage-knowledgeable specialists.
Project Manager
Keeping electricity flowing and the lights on is critical work that requires critical thinkers. Project managers play a host of roles in electric power. For instance, those working in Transmission and Distribution may support coordination of wildfire mitigation regulatory filings and programs, while those working as an industry contractor may be responsible for the coordination of things like bids and proposals and managing projects within electric substations from the routine operational functions to successful completion of jobs that ensure client satisfaction. These positions are ideal for natural-born problem solvers and those who like to have a hand in the full scope of systems and structures.
Groundperson
Working as a groundperson is a great way for those good with their hands and eager to learn to get started in an energy career. These professionals work in the construction, maintenance and repair of electrical underground distribution systems, generally providing rigorous physical labor. Don't let the title fool you, as groundpersons often work both in confined spaces as well as those well above the earth's surface. Groundpersons are often the first line of defense when safeguarding electric transmission lines. There is such a need for the talents these individuals offer, they often travel to job-sites in different states, enjoying a family-like team structure.
Careers in Engineering/Technical Operation
Those who support the technical operations and engineering functions in the electric power industry are our left-brain thinkers. That is, they are our analytical, process-focused team members. They were generally the students most likely to ask "why" and "how" when it came to understanding how things worked. They relish challenges thrown their way and generally embrace the philosophy that the bigger the challenge, the better. Check out a few of their roles here:
Electric Vehicle Senior Project Manager
These individuals provide strategic leadership and project management to teams planning, designing, and implementing infrastructure enhancements for zero-emissions, electric vehicle solutions. Day-to-day responsibilities include managing project feasibility studies, project planning, site construction, electric vehicle deployment, and training. There is tremendous coordination and collaboration involved in working with charging manufacturers, state and local municipalities and government agencies, and contractors.
Facilities and Design Engineer
Facilities and Design Engineers are responsible for maintaining the standards, design and oversight required for new facilities and/or buildings. These team members are subject matter experts (SMEs) for all electrical and mechanical operations and ensure adherence to industry regulatory requirements. Engineers: Not a facilities and design expert? The energy industry needs ALL engineering specialties. Engineer positions are always in demand for pioneering projects as we build our nation's future.
Drone Pilot
The electric power industry is reliant on technology to reduce repetitious tasks and expedite processes. There is an increasing need for drone pilots to operate Unmanned Aircraft Systems (UAS) to monitor weather systems, provide visualization of power lines and energy infrastructure such as substations, and navigate past fallen trees and other debris created by natural disasters to determine how best to restore power.
EV Infrastructure Innovation
NYPA VISION2030 – Digitization
EV Infrastructure Innovation
Six energy companies in the south recently teamed up to ensure electric vehicle drivers have access to fast-charging stations to facilitate interstate travel. With 18 million electric vehicles expected on the road by 2030, energy companies are ensuring these energy-efficient cars are a smart choice for driving around town, as well as for long distance road trips. Another example of energy innovation, powered by collaboration.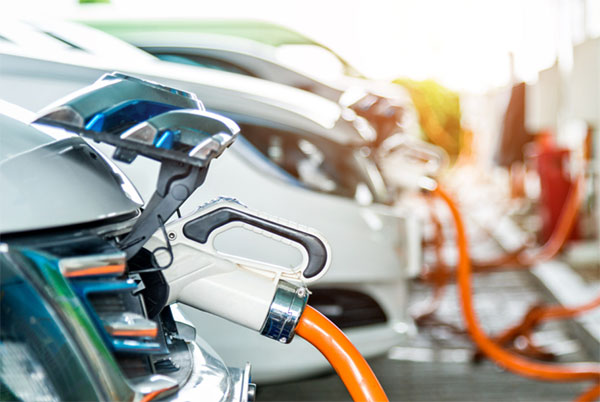 Drones are being used with increased frequency in the energy sector – and that is a dramatic understatement. For example, just a few years back, Duke Energy had two employees in their Unmanned Aerial Systems team. Today, they have more than 40. That team completed about 2,000 assignments in 2020, a number expected to double in 2021. Pilots fly drones to inspect power plants, utility poles, solar fields, and other locations, providing quick access to data, which enables problems to be addressed faster. Another example of the industry's use of technology to ensure the safe, reliable delivery of clean energy.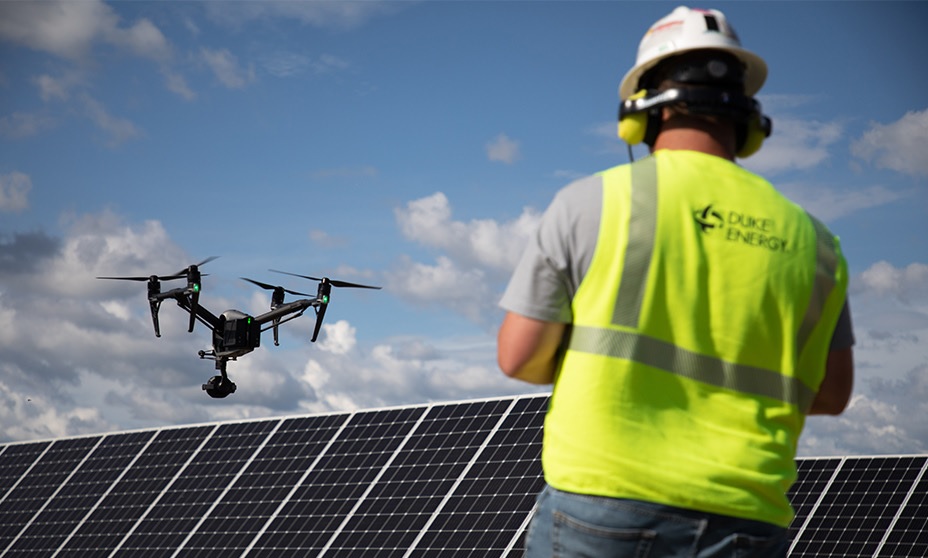 NYPA VISION2030 – Digitization
The New York Power Authority (NYPA) has been on a digital transformation journey since 2014. Now, they are accelerating their digitization path by leveraging investments made in foundational infrastructure and embracing emerging, cutting-edge technologies to enable their workforce and empower their customers.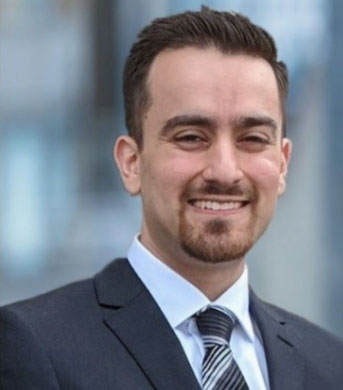 Ahmad Abdallah, P.E, PMP, M.Eng
Project Manager
DTE Energy
As an electrical engineer with a passion for emerging technology and the latest trends, I have always been involved in pilot projects that demonstrate future technology. I'm currently a project manager working on deploying electric vehicle charging equipment for electric fleet, mass transit, schools, public charging, and residential applications. In the last six years, I have worked on deploying electric vehicle charging installations at various levels, and the technology has progressed at an exponential pace. The future is very exciting and I enjoy the challenges associated with new technology and being part of the team that enables our customers to be part of the electrified future.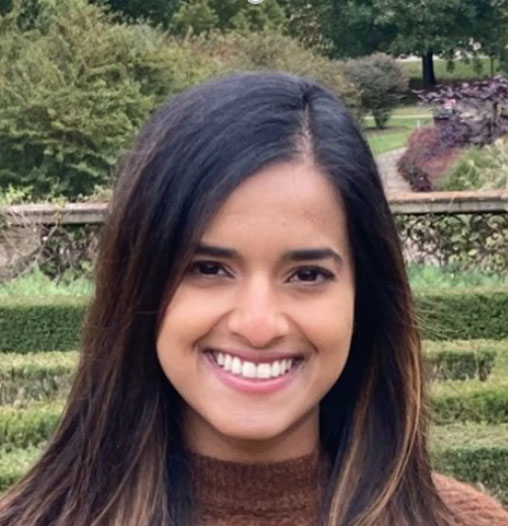 Lanice George
Distribution Design Engineer
OG&E Energy
I got into energy because I wanted to know how energy worked and how it can be used. It's a very interesting field and it's always changing. I really appreciate that my work offers the opportunity to take care of the environment. Doing meaningful work with great people is a recipe for a great career! Learn more from Lanice here.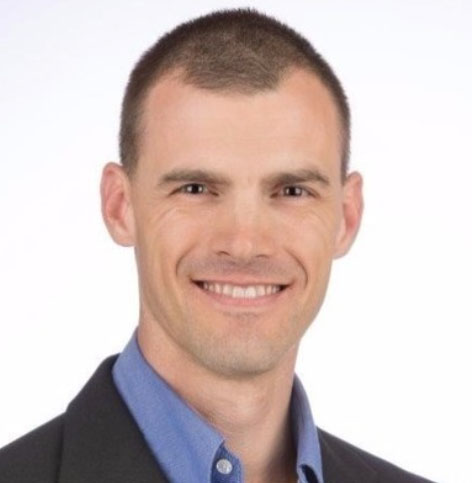 Jason Kemp
Director of Project Management
Pike Electric
Former Infantry Officer, USMC
The men and women who have worn the cloth of our nation and swore an oath to support and defend the U.S Constitution know what it means to protect the American way of life. Of these veterans, those who are drawn to solve problems in challenging settings and austere environments, especially in teams who thrive in the face of physical hardship – the energy delivery industry may be for you. Our industry benefits from passing to you the torch of knowledge and experience to keep America's energy infrastructure on par with our nation's ambition.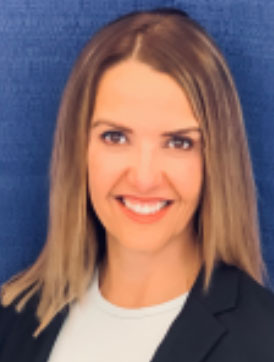 Iliana Rentz
Head, Vegetation Management
NextEra Energy
I oversee my company's vegetation management program, which covers more than 50 thousand miles of overhead lines. My team and I help to protect the nation's power service by trimming and removing trees that may otherwise interfere with electric lines. Prior to serving in this role, I was an emergency preparedness manager, responsible for managing enterprise-wide emergency preparedness and response plans and processes. Before that, I worked within our company as a project manager involved with resource planning, a finance analyst, a production leader supervising crews, and was a core team member in the development of the Smart Street Lights Project, which included the deployment of more than 700k smart nodes. I have worked with the same company for over 16 years, but have worn numerous hats. NextEra Energy, like so many energy companies, provides employees with opportunities and training that lead to significant career development potential. I am proud that the work I do makes an incredible difference in the lives of those around me.