Careers in


Renewable Energy
Future Focused: Careers in Renewable Energy
Wind technicians and solar installers are already among the fastest-growing jobs in the country. As energy companies continue to lead efforts to address the changing climate, the use of renewables in our nation's energy mix will grow. So, too, will the demand for passionate workers with wide-ranging skill sets who are eager to power our country's future.
There are well-compensated professional opportunities that provide comprehensive benefits and career advancement opportunities for mechanics and technicians, engineers and architects, business and operations managers, and everything in between. While some positions may require some higher education or prior experience, other openings provide on-the-job training for those ready to learn.
In the last decade, the use of renewable energy has doubled in the U.S. Today, 20 percent of our electricity comes from renewable sources, like hydro, wind, and solar power. Renewable energy provides clean and reliable power to the nation's electric grid, powered by more than 300,000 people. And this industry sector is just getting started!
Explore The Opportunities That Exist in Careers in Renewable Energy
Apprenticeships to Begin Career Journeys
Apprenticeships/entry level positions are a proven solution for recruiting, training, and retaining world-class talent. These jobs provide the opportunity to develop the skills of a trade, under the guidance of experienced professionals, those who have mastered their craft. Here's a look at just a few:
Generation Specialist Apprentice I - Hydro Maintenance
If you are a hard-working, hands-on problem solver and motivated to keep equipment and systems running smoothly, this position is a great way to get started in your energy career. These apprentices perform maintenance functions essential for the safe and efficient operation of hydro plants and facilities. They tackle projects including troubleshooting and repair of complex equipment through use of drawings and instructional manuals. inspecting and maintaining heavy equipment and welding and fabrication. This position generally requires the ability to obtain a Class A commercial driver's license (CDL). All this is accomplished in a team-based environment where learning from each other is vital.
Wind Technician – Entry Level
If you have ever driven by a wind farm and wondered how these turbines operate, that curiosity can be satisfied by working as an entry level wind tech, one of the fastest growing jobs in renewable energy! Individuals in this role perform maintenance, troubleshooting, and repairs on wind turbines and other equipment. They understand the electrical and maintenance mechanics of hydraulics and wind turbine components. Technicians learn to interpret technical manuals and procedures, while demonstrating basic industrial safety practices and protocols as they maintain and repair wind turbines. Safety education is a must have in this position – after all, technicians may be required to climb a turbine pole of up to 300 feet! The professionals must have a valid driver's license and flexibility to respond in cases of emergency.
Careers in Skilled Trades
Skilled trades professionals have specialized knowledge, skills, and abilities garnered through technical school, college, or on-the-job training. They are subject matter experts that blend teachings from years of training with deep understanding of how things work and professional competencies to manage some of the most demanding – and rewarding – jobs in the industry. There is always a need for skilled craftsmen and women and the skills they offer. Here are a few to consider:
Renewable Energy Plant Operator
Landfill gas is now being converted into energy! An engine drives a generator that supports the gas collection process which in turn, produces electricity! Renewable Energy Plant Operators are responsible leading these operations within the plant, as well as maintenance, system troubleshooting, production reporting, and plant repairs. These professionals oversee the day-to-day plant operations and maintenance, including working with mechanical and electrical equipment and addressing adverse gas field and plant conditions and malfunctions. Attention to detail, problem solving, a focus on safety, and compliance are all critical skills for individuals in these roles.
Generation Technician
Generation Technicians are innovative, customer focused, and results obsessed leaders. They are skilled tradespeople that perform operating, maintenance, and administrative functions at an energy generation plant. They manage predictive and preventative maintenance on equipment, and they record and interpret maintenance data. These technicians have expertise in hydraulics, compressors, and regulators. Individuals successful in these roles are subject matter experts who can work independently or in small work teams.
Careers in Engineering/Technical Operation
Those who support the technical operations and engineering functions in the electric power industry are our left brain thinkers. That is, they are our analytical, processed focused team members. They were generally the students most likely to ask "why" and "how" when it came to understanding how things worked. They relish challenges thrown their way and generally embrace the philosophy that the bigger the challenge, the better. Check out a few here:
Hydro Engineer
Calling all Mechanical, Electrical, Civil, and Nuclear Engineers. Engineers are needed for an exciting new opportunity in a key renewable function. Hydro engineers interface with hydro plant operators and managers to identify, troubleshoot, and solve hydro plant operations and maintenance issues. These engineers are heavily involved in hydro modernization programs and have primary technical responsibility for the turbine scope of work modernization projects. These leaders manage projects and people to identify problems, develop viable solutions, identify vendors, and provide technical direction for installation and commissioning.
Senior Solar Project Developer
These senior level leaders are shaping future power potential by creating new opportunities in the world of solar energy. Project developers work with landowners, local government officials, neighbors, investor representatives, and utility contacts across multiple geographies to advance utility scale solar projects. Working across many disciplines, they also coordinate the preparation and submission of regulatory documents for appropriate regulatory agencies. Individuals successful in these roles are independent thinkers, action oriented, and are good negotiators.
Engineering Manager – Wind, Solar and Battery Storage
These engineers help "steer the ship" in the direction of all things renewable. They lead a team of engineers and technical support staff responsible for overseeing emerging renewable facilities and projects. Leaders in these positions gain expertise in multiple renewable solutions such as wind, solar and even battery storage – to name a few. Understanding of codes, standards, compliance, technology, innovation, and solid leadership are all critical aspects engineering managers.
Transforming the Future of Energy in America
Harley Davidson Harnesses Sun Power
People Creating People-less Wind Machines
Transforming the Future of Energy in America
As part of its commitment to sustainability, Dominion is investing in land-based and offshore wind power. This abundant renewable resource is emissions-free, and can actually deliver tangible financial benefits to the communities around the wind farms. They are excited to lead the way in exploring both the clean energy and economic potential of wind power, through a new partnership with Ørsted Energy to develop the first offshore wind project in the mid-Atlantic, the first offshore wind development in federal waters and the first to be owned by an electric utility. The project will ultimately include nearly 200 wind turbines with a potential output of more than 2,600 megawatts – enough to power 650,000 homes.
Harley Davidson Harnesses Sun Power
A record-breaking project between We Energies and Harley-Davidson is creating renewable energy for customers across Wisconsin. Nearly 8,400 solar panels on top of Harley-Davidson's Pilgrim Road Powertrain Operations facility in Menomonee Falls, went into service in November 2020, as the largest single rooftop solar panel system in the state. The project, which is part of the Solar Now program, can produce 2.25 MW — enough energy to power more than 400 homes.
People Creating People-less Wind Machines
Wind turbines are autonomous machines by design. They are instrumented and programed to operate within a wide range of environmental conditions, without operator intervention. One aspect of wind turbine operation is relatively intuitive; it must be oriented into the wind in order to produce energy. This is accomplished by reacting to a top-mounted mechanical wind-direction vane. The turbine's energy production is directly proportional to the accuracy of orientation into the wind stream. Unfortunately, the wind vane may not have been installed accurately thus affecting energy production. Avangrid Renewables is deploying two state-of-the-art LIDAR (LIght Detection And Ranging) devices, mounting them to the top of the wind turbine, and mapping out a 3D plot of the incoming wind stream. This 3D plot will be compared to the directional accuracy of the wind vane. Physical adjustments to the wind vane will be made, if necessary. Technology supporting technology!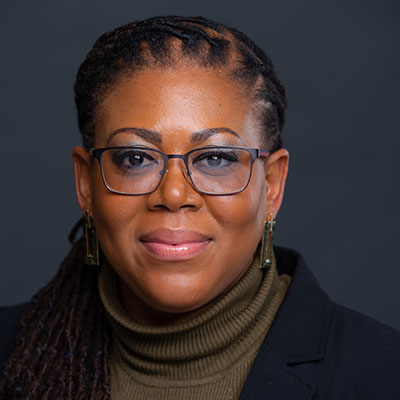 Daniella Piper
Regional Manager
Niagara Power Project
New York Power Authority
I have the privilege of leading a diverse team with a shared goal of ensuring that the largest hydro-electric project in the Northeast provides clean energy to the citizens of New York State safely and reliably. My background as an electrical engineer has provided me with foundational knowledge of plant operations, but it is the diverse experiences I have had throughout my career that have prepared me to take on the innumerable challenges of operating and maintaining this critical resource while performing over a billion dollars in capital upgrades to modernize and extend the life of this 61–year old asset. Current and future generations of New Yorkers are depending on this landmark hydroelectric facility to play a major role in the battle against climate change, and this responsibility inspires us every day.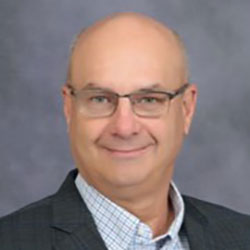 Ron Rose
Renewable Energy Consultant
Nebraska Public Power District
I assist customers with PV solar, battery storage, and energy efficiency projects. My company has a number of EnergyWise energy efficiency incentives for many types of energy conservation measures for residential, commercial and agricultural customers. I perform economic analysis for customers interested in solar projects so they understand the return on the investment. One of the more interesting areas of customer service I do is performing high bill investigations. At times, customers may have electrical equipment that is not operating correctly or failed in a way that is not energy efficient. Educating customers on using energy efficiently and using renewable energy is always a great day!