Charge Your Future with a Nuclear Energy Career
Of the six million people who work in energy, more than 100,000 of them work in high quality, long-term jobs in nuclear energy. There are ninety-four nuclear reactors in 28 states that generate nearly 20 percent of the nation's electricity. These plants are always on, well-operated to avoid interruptions and built to withstand extreme weather, supporting the electric grid 24/7.
Nuclear energy powers our homes and businesses. But beyond providing carbon-free electricity, nuclear technology also fuels space exploration, sterilizes medical equipment, provides potable water through desalination, supplies radioisotopes for cancer treatment and so much more. All of that from a tiny atom!
Those who work in nuclear energy are proud their work protects natural security, fights against a changing climate, ensures U.S. leadership in technology, boosts international development, protects our air, and powers electric vehicles.
Discover the Opportunities that Exist in Careers in Nuclear Energy
Apprenticeships to Begin Career Journeys
Energy employers recognize apprenticeships as a proven solution for recruiting, training, and retaining world-class talent. Nuclear energy apprenticeships, an "earn-while-you-learn" model, provide the opportunity to develop the skills of a trade, under the guidance of experienced professionals, those who have mastered their craft. Here's a look at a few jobs:
Radiation Protection Apprentice
These apprentices go through rigorous technician training to learn special and routine plant operations, maintenance, refueling for outages or emergencies, and ensure all activities are in compliance with corporate policies, procedures, and the Nuclear Regulatory Commission. Throughout their training, they learn how to do the following:
Conduct surveys for contamination, radiation, and airborne radioactivity
Become proficient at the operation of radiation instrumentation and computer systems used for measurement, storage, analysis and processing of radiological data
Prepare documentation for radiological surveys, and more.
Instrument and Controls Electronics Technician Apprentice
Individuals in these positions work closely with experienced mentors to keep critical equipment operating smoothly. These professionals locate and correct trouble in control systems and instruments of combustion equipment, as well as nuclear reactors, turbines, chlorinators, water treatment systems, and station auxiliary equipment. Work involves inspecting, cleaning, calibrating, replacing defective parts, and repairing electrical and mechanical instruments and controls. This kind of apprenticeship is ideal for those who love to troubleshoot, problem solve and relish working with gadgets, equipment, and gauges.
Careers in Skilled Trades
Skilled trade professionals have specialized knowledge, skills, and abilities garnered through technical school, college, or on-the-job training. They are subject matter experts that blend teachings from years of training with deep understanding of how things work and professional competencies to manage some of the most demanding – and rewarding – jobs in the industry. There is always a need for these talented professionals and the skills they offer. Here are a few jobs to consider:
Nuclear Welder
Nuclear welders are some of the true "fixers" in the industry. Using the tools of the trade, these pipe and equipment detectives perform x-rays and/or ultrasonic tested quality welds. Often a job for those comfortable with tight spaces, those who master skills in this area will have manual, automatic, and robotic equipment available to them. These essential workers are generally proficient with SMAW (stick) welding and should also have experience pipe welding with manual GTAW (TIG) welding processes.
Nuclear Electrician
Nuclear electricians perform general maintenance and repairs on electrical systems at nuclear power plants. Running the gambit of challenges, these "jacks of all trades" repair and maintain electrical equipment such as motors, generators commutators, circuit breakers, controls and relays, switches – essentially everything from routine equipment to complex machinery.
Careers in Engineering/Technical Operation
Those who support the technical operations and engineering functions in the nuclear industry are our left-brain thinkers. That is, they are our analytical, process-focused team members. They were generally the students most likely to ask "why" and "how" when it came to understanding how things worked. They relish challenges thrown their way and generally embrace the philosophy that the bigger the challenge, the better. Check out a few jobs here:
Nuclear Engineer
Nuclear engineers were often the students who stayed after class to learn more about how things worked, yearning to satisfy their innate curiosity. As professionals, these engineers use that penchant for problem solving to design and develop innovative new nuclear reactors and related systems. They employ an integrated approach for neutronics, thermal hydraulics, mechanical/stress, and safety analysis, to achieve accelerated reactor design development.
Nuclear Power Reactor Operators
Nuclear power reactor operators control nuclear reactors, their performances similar to those of orchestra conductors. They unite a group of skilled individuals – tweaking and adjusting each element – to produce the smooth and flawless end product. Reactor operators guide how much electricity a reactor generates by adjusting control rods. They monitor all the components, including reactors, turbines, generators, and cooling systems, making modifications as necessary.
Nuclear Power Can Support Bitcoin Development
Creating New Employment and Energy Storage in an Old Coal Plant
Using Nuclear Plants to Create Carbon-Free Hydrogen
Nuclear Power Can Support Bitcoin Development
Cryptocurrency (e.g. Bitcoin, Dogecoin, Ehtereum) is reshaping the financial world with the potential to disrupt international norms and transform how we value and use currency. As companies, countries and individuals embrace cryptocurrency, the competition to generate more of it is giving rise to the expansion of crypto-mining—the process by which new units of cryptocurrency are generated. The entire process is incredibly energy intensive—from powering large crypto-mining operations to utilizing specialized hardware—individual miners are competing around the clock to solve increasingly complex equations and earn another unit of cryptocurrency. With demand expected to continue to rise, it's important these crypto-mining operations work with power sources that can provide clean and reliable energy. Nuclear carbon-free energy is one such optimal solution. Because nuclear plants provide large amounts of carbon-free electricity 24/7, they are an ideal match for the energy consumption needs of the cryptocurrency industry. In fact, that potential for an ideal partnership with nuclear energy inspired the mayor of Miami, Florida to leverage the large-scale carbon-free power generated by its nearby nuclear plants in order to lure crypto-mining operations to the city.
Creating New Employment and Energy Storage in an Old Coal Plant
Leading the way towards a cost-effective, decarbonized future, PacifiCorp and nuclear innovation company, TerraPower, are locating Natrium™ advanced nuclear reactor technology at a retiring coal plant site in Wyoming. This sodium fast reactor combines with a molten salt energy storage system to provide significant energy storage capabilities and reliable power while integrating seamlessly with renewable resources and could lead to faster, cost effective decarbonization of electricity generation. The project creates opportunities to provide well-paid, knowledge-intensive, long-term jobs in Wyoming communities that have decades of energy expertise.
While the idea of nuclear power first started in the 1930s, its importance and usage opportunities continue to evolve today, demanding visionary thinkers, engineers, and technology enthusiasts to explore our "what's next."
Using Nuclear Plants to Create Carbon-Free Hydrogen
Innovators in nuclear energy continue to push next-level usage applications. Three energy companies—Xcel Energy Inc., Arizona Public Service, and Energy Harbor – are collaborating with Idaho Nuclear Lab to explore largescale hydrogen production, storage, and distribution capabilities. They are using excess steam and electricity within their facilities generate carbon-free hydrogen for a variety of uses including decarbonizing natural gas plants, supporting fuel cell transportation, and increasing reliable, renewable clean-energy generation. As the energy sector leads efforts to protect a changing climate, we will continue to explore novel approaches to how energy is produced, seeking pioneering thought entrepreneurs to propel us forward.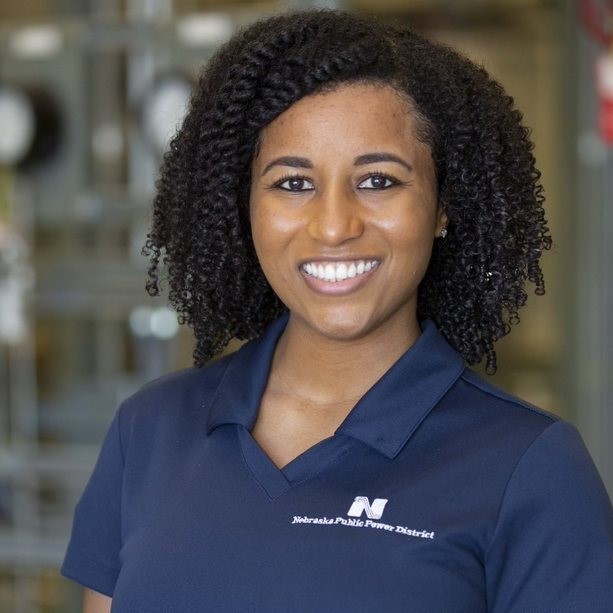 Talisa Chambers
Nuclear Engineer / Reactor & Fuels Engineering Supervisor 
Nuclear Public Power District
I am a nuclear engineer and the supervisor for Reactor & Fuels Engineering at a boiling water reactor nuclear power plant. My group provides technical advice for operating the nuclear reactor and designs the reactor fuel and core in a manner that is most safe and efficient for power generation. I absolutely love my job because there is always something new to learn, different challenges to tackle, and improvements that can be made. It keeps each day different and exciting! I am proud that the work I do provides safe and reliable energy to the state of Nebraska.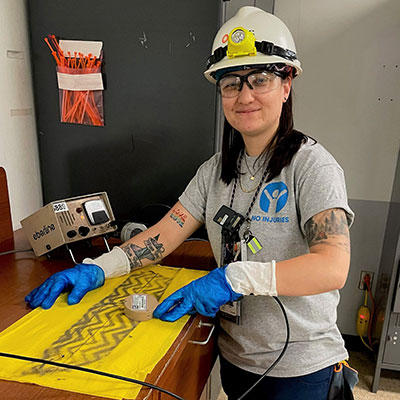 Kylie Quan
Radiation Protection Technician
PSEG Nuclear
I am a Radiation Protection Technician for PSEG Nuclear. My teammates and I ensure the well-being of everyone working at our nuclear power plants. My job is to conduct radiation and contamination surveys in the Radiologically Controlled Area and ensure all employees are briefed on protocols and practices at the nuclear station. It's important we make sure there are no surprises, and I take my job very seriously. As a member of International Brotherhood of Electrical Workers Local 94, I receive extensive training at PSEG to make sure the workers, the plant, and the public are always safe. I have great co-workers and leaders here who have helped me develop skills, and I am proud to have chosen this career path.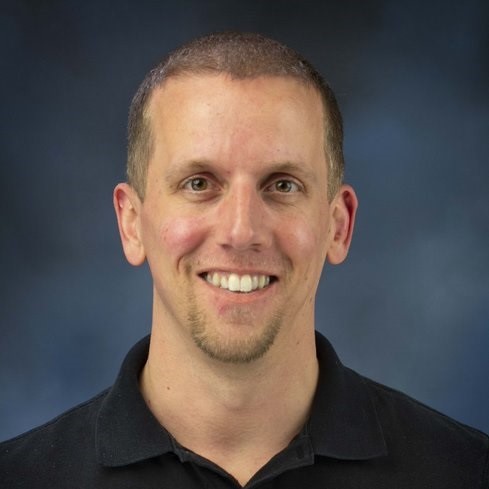 Scott

 

Cullison
Mechanical/Design Engineer 
Nebraska Public Power District 
I am a Mechanical Engineer, working in design engineering. My tasks can vary in scope from being the responsible engineer for our high pressure turbine replacement over a two-year window to small projects such as detailing fabrication specifications for a single bolt in support of emergent repair work. Working for a nuclear power utility is a special, unique and rewarding experience. The environment challenges me to continually improve, be self-critical, take on new experiences, and to work collaboratively with my teammates in achieving best in industry performance.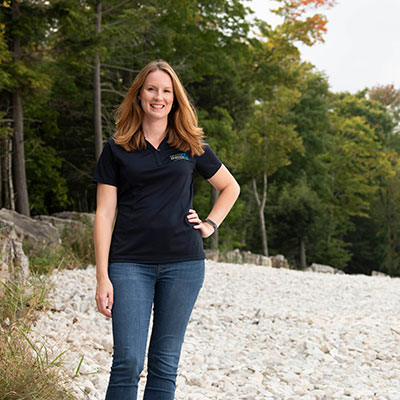 Sophia Bartels
Nuclear Chemistry Senior Analyst
NextEra Energy
I am a nuclear chemistry senior analyst for NextEra Energy Resources' Point Beach Nuclear Plant in Wisconsin. I'm responsible for helping protect the environment by monitoring for any changes in air, water, soil, vegetation and wildlife. Our team performs frequent testing to protect the environment and adhere to limits established by the Nuclear Regulatory Commission and the U.S. Environmental Protection Agency. Recently, I completed a leadership program in my county and I learned about different non-profit organizations, activities and businesses that make a difference in our community. It's very rewarding to be a steward for the environment and help provide clean energy for 950,000 local homes and businesses.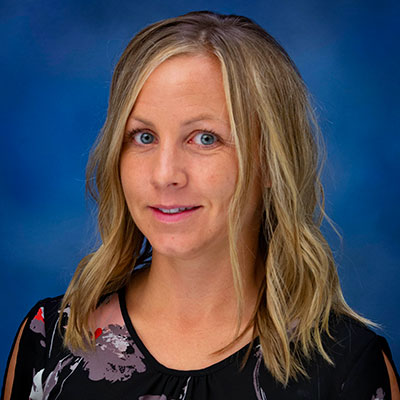 Bailey Mazzulla
Plant Chemist
Nuclear Public Power District
I am a Plant Chemist at the Cooper Nuclear Station power plant in Brownville, Nebraska. Cooper's lifeblood is the water that flows through the plant and my job is to maintain and monitor key chemistry parameters to ensure safe and reliable operation. Day to day activities include managing the Laboratory Quality Control Program to ensure our laboratory produces valid data, trending and verifying chemistry parameters are within limits and ensuring Cooper meets all regulatory sampling frequencies and requirements. There are currently 31 Boiling Water Reactors operating in the United States. I travel several times a year to meet with other industry peers sharing operating experience, attend training and learn about new technologies that improve the efficiency and reliability of Nuclear Power.