Business Careers

in Energy
Make Energy Your Business
Many people don't realize energy companies are businesses. That means they need talented professionals to serve in a variety of roles, including those who lead and support corporate functions. There is an immediate and continued demand for those with a penchant for words, those who are adept at number crunching and data analytics, those who describe themselves as a "people person" to talk with customers and community members, and of course, leaders to inspire highly committed and functional teams. Many who now support the business of energy never imagined themselves in their current role – former bankers, management consultants, veterans, and others wonder what took them so long to call the energy industry their professional home.
Explore Energy Careers that Support the Industry's Business Functions
Careers in Information Technology (IT)
Energy companies rely on the expertise and intuitiveness of their information technology (IT) professionals to support every aspect of the organization. IT is responsible for developing and maintaining mission critical systems and relies on the most gifted and innovative developers, integrators, and analysts to ensure the company is technologically equipped to serve its employees and customers. Here's a look at a few key positions:
Cyber Security/Compliance Support Engineer
This role is responsible for the assessment, verification, review, and audit of general computer controls throughout an enterprise. Key job duties include the review and evaluation of IT systems and processes for compliance with regulatory and business procedures, risk evaluation, and remediation identification. If you are technologically savvy, detail oriented, and are a natural problem solver, this role might be "it" for you!
Sr. Network Cloud Solution Analyst
If you want to live in the "cloud" and help design and deliver high priority computer network initiatives – this is it! These professionals evaluate organizational network infrastructure and connectivity issues and make recommendations to migrate applications to a Cloud based model.
Careers in Marketing/Communications
Effective marketing and communications departments are integral to overall business success. This business function is comprised of passionate, creative, and effective communicators who design strategies and tools to promote the corporate brand and leverage all methods of communications and positively impact the financial strength of the organization. This team oversees digital media, social media campaigns, media relations, customer communication programs and marketing initiatives for the company. Here's a sampling of where some of these professionals specialize:
Corporate Communications Lead
This creative whiz works closely with subject matter experts to develop and implement a communications strategy that builds positive awareness of the business with key internal and external audiences. This is an exciting role for those who have mastered the use of multifaceted communication channels – website, social media, and digital communication tools.
Senior Digital Marketing Communications Strategist
Digital skills are in high demand everywhere, especially in the energy sector! This role is responsible for project management of all external digital customer experience communications projects. Strategists partner with business unit leaders to develop and prioritize key marketing initiatives. This position allows those with creativity in delivering effective marketing messaging through web and media channels to shine.
Careers in Human Resources (HR)
Often referred to as the "People Department," the HR team is responsible for the care of their organization's most valuable asset – its employees. HR professionals ensure all employees have the tools and resources to perform their jobs and are responsible for creating a healthy work environment that attracts and retains a qualified, diverse workforce. Take a look at some of the positions in this area:
HR Business Partner
If you are looking for one of the most sought-after HR roles to best learn and apply all aspects of your HR expertise, this is it!  This role serves as a strategic business partner to all functional business units and allows you to be a talent advisor, execute on all people related programs (compensation, benefits, career development and legal compliance), and become a trusted employee relations partner.
Organizational Development Consultant
Partnering with business unit leaders, these team members ensure continuous organizational improvements. They are planners and coaches. They impact the culture of their organization by designing, implementing, and evaluating Learning & Development solutions. These professionals embrace change and eagerly lead team-members toward the future.
Careers in Regulatory/Community Affairs
In the energy industry, regulatory and community affairs is one of the most critical and impactful business functions. This group is responsible for overseeing the relationships with all city, state and federal regulatory authorities governing the energy operations. Maintaining effective and trusted relationships, knowledge of regulatory requirements, negotiations of key municipal and state policies and agreements are a few of the many key responsibilities of this team. Take a look at a few of the important roles:
Economic/Community Development Representative
This role is the conduit between energy companies and the communities they serve. These professionals are responsible for helping communities prepare for growth, generate project leads, and partner to manage such programs to locate, expand and retain business – thereby improving the livability and prosperity of communities served by the company. This role is for someone with excellent interpersonal skills as regular meetings with business, community and economic development professionals and internal operations keep the team engaged and active.
Government & Community Relations Manager
Manage the local government, business and community relationships and issues within the company's service territory. You will be responsible for maintaining key community leader relationships and building their support for corporate, philanthropic and community objectives.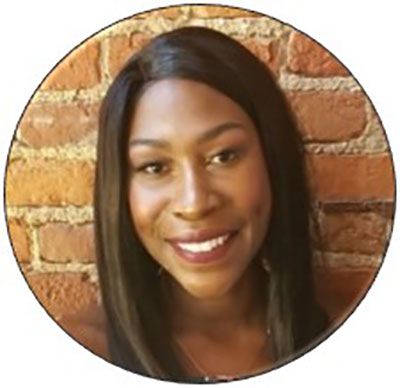 Candice Braddock, MPA
Senior Community Engagement Advisor
Public Affairs, Communications & Sustainability
Enbridge
As a Public Affairs and Community Engagement Advisor, my job involves building bridges that facilitate dialogue and opportunities between the community, businesses, elected officials, and Enbridge. There are so many residents that live within miles of our pipeline that don't even know who we are. My job is to let them know that Enbridge is a friend to the community and a good steward of the earth and land that they call home. My favorite part of this role is visiting small communities and participating in their local fairs and events. It's the best time to meet the residents and make lasting friendships.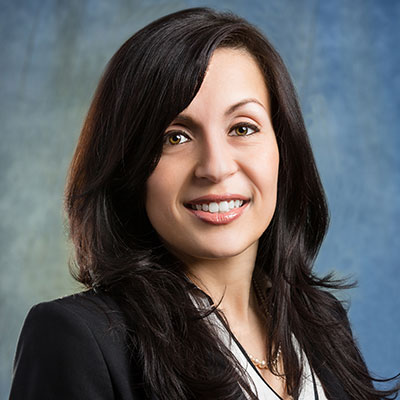 Julissa Burgos
Director of Corporate Finance
PPL Electric Utilities
I grew up in downtown Allentown (PA), where I was able to see PPL's iconic 23-story headquarters from my bedroom window. Back then, I had no idea about all the career opportunities available inside that building and beyond in the energy industry! When you think about a utility company, you often think about the lineworkers fixing power lines, because they are some of the most visible members of our team. You don't think about all the other functions needed to run the business. This is a great industry to work for and I am fortunate to work for PPL. One of the things I am most proud of is that this is an industry that is a key contributor to the communities it serves.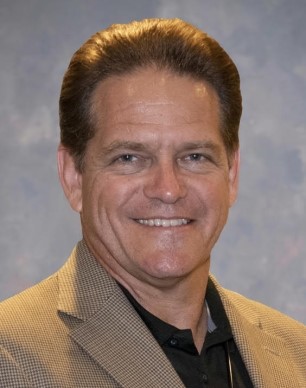 Brian Gary
Program Manager, Workforce Development and Diversity
Entergy
I am part of a team that supports workforce development for our company. As needs for certain high demand positions arise, we are at the forefront of engaging with educational and community partners, and others to create awareness about energy careers and support members of our community with the training to prepare them for available opportunities. We partner with our colleagues throughout the business units to study the current workforce and provide the necessary analytics to drive workforce planning decisions, decisions that shape long term strategy and goals for the company. Through workforce development efforts, we support our company's aspirational goal of being representative of the communities we serve. My team's efforts impact the success of Entergy as we support essential planning for our future, a very rewarding experience.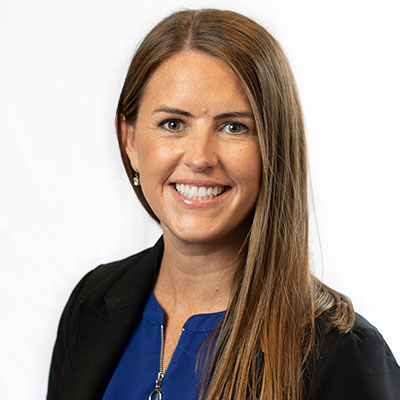 Megan Hayward
Enterprise Resource Planning Manager
Consumers Energy
As a structural engineer, I have worn a few hats in my 13-year career. It's been built on a foundation of engineering in the energy industry, which has allowed me to complete structural designs, experience construction, lead a fantastic team of engineers, and now transition into strategic resource planning! I enjoy that in all these roles I have used creativity, problem solving, and my technical capabilities in ways I never imagined. In my career, I love collaborating with others on plans – from engineering drawings to strategic goals – to build success together.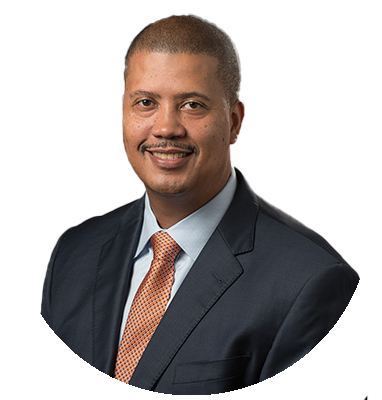 Ed Baine
President
Dominion Energy Virginia
I am grateful for the opportunity to pursue a career in the energy industry. This sector has a significant purpose and offers endless opportunities. By being a part of this industry, you power our nation's economy and improve the quality of life for millions.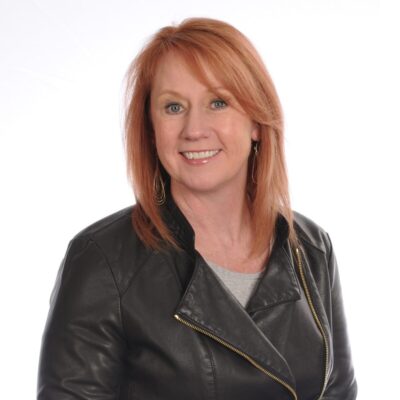 Margaret Jones
Chief Learning Officer
Global Learning Center of Excellence
National Grid
The way we build and support the skills, knowledge and capability of our employee base is critical to safeguard competence. As a result, we are embarking on a Global Learning Transformation that has established the blueprint to deliver a high-quality learner experience, curated and right-sized for the employee, that will help fuel our future. I am proud to be leading this transformation, exploring new trends and digital opportunities to deliver more efficient and agile ways of learning.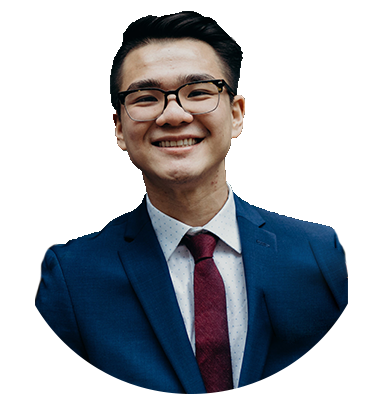 Antonio Xu Liu
Senior Program Manager
Capital Strategy
National Grid
As an engineer, I appreciate that my job allows me to think innovatively and outside the box every day. I am encouraged to bring my full self to work for the betterment of our team.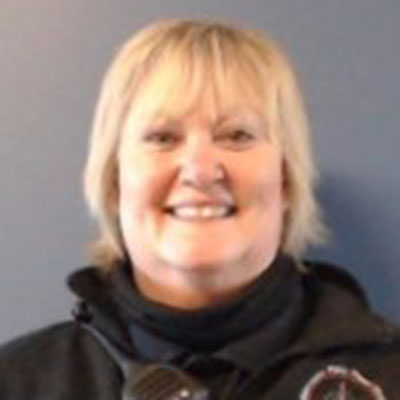 Lisa Williamson
Armed Security Officer
Nuclear Public Power District
I have been at Cooper Nuclear Station (NE) for 10 years and continue to enjoy my job. No day is ever the same. My job is to protect the power plant, its employees and the public from radiological sabotage. Cooper is an equal opportunity employer with a wonderful Security Training Program. I went from my past profession in the food service industry to an Armed Security Officer, with thanks to Cooper's Training Department. In the last five years I have twice been voted as VIP in the Nuclear Regulatory Commission's (NRC) graded Force on Force exercises here at Cooper. Thanks to the Security Department, I have become very proficient at my job. I am proud to be part of a great team that supports the safe and reliable operation of our power plant.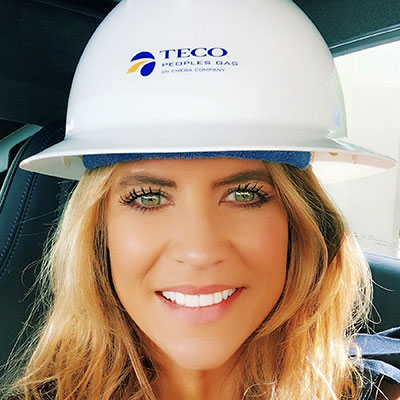 Holly Miller Moore, JD
Director of State Government Affairs and Community Investment
TECO Energy
As director of government affairs and community investment for Tampa Electric and TECO Peoples Gas, I am able to use my law degree to help the company shape energy policy in the state of Florida through legislative and regulatory initiatives. I analyze the impact of proposed policies and advocate to ensure our ability to effectively serve our community by providing safe, reliable, and affordable power to the residents and businesses that depend on us. I educate and assist legislators in the passage of laws to advance and protect our energy industry. In the four years since joining TECO, I have learned about energy infrastructure and the technological innovations to propel us to a cleaner and greener future, like our implementation and expansion of solar and renewable natural gas. Most importantly, I've gained a true appreciation for our company's "safety first" culture and commitment to preparing for, responding to, and recovering from natural disasters and even global pandemics. In Florida, where hurricanes hit every year and continue to reach historic numbers, it's critical to be prepared and I am proud to be part of a team I trust to keep me, my family, and all our customers safe, secure, and powered with the lights on.