"Rapid convergence" might be the best description of where the U.S. energy industry is headed in the next five to 10 years.
Demand for energy is rebounding as the nation recovers from the COVID-19 pandemic. While growth in consumption is expected to be slow but steady for most of the 2020s, how energy is produced and used is likely to change dramatically.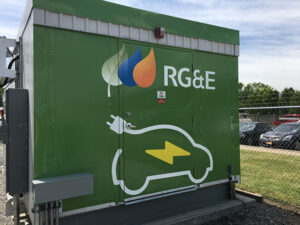 What had been a movement toward cleaner energy, digital technologies, and stakeholder engagement is becoming an all-out rush.  Rather than running on parallel paths, these issues are becoming interconnected and intertwined. "If" has been replaced by "when" which is being pressured by "now." Challenges are making way for opportunities.
The pandemic acted as a catalyst for this speed-up. Industry employees overcame significant hurdles to keep the energy flowing. But they also saw how changes necessitated by the pandemic could be adapted to a new way and a new tempo of doing business.
Electric vehicles (EVs) are a prime example of how fast-paced change in one part of the energy industry is impacting all others. Led by customer demand, EVs have moved from a curiosity not long ago to making up as much as 10 percent of U.S. new car and truck sales by 2026. Sales could top 25 percent by 2030.
EVs offer yin and yang for the energy industry.
On one hand, they will require large and quick investments in infrastructure. Everything from charging stations to energy grid upgrades. New communications networks and data analytics. Renewable, natural gas, coal and nuclear power stations geared to new usage patterns and increased demand for power.
On the other hand, those EV batteries can be tapped when the vehicles are parked. Suddenly there are millions of sources of extra electricity available to meet high grid demand or bridge a storm outage.
Upgrading all forms of information management and communications will be another area of focus.
Some will be driven by the growing digital connectedness of everything from household appliances to pipelines and power stations. The so-called "internet of things" is drawing the entire energy industry closer together. The flood of information must be gathered, analyzed, and put to good use.
Other information demands will come from integrating new energy sources – rooftop solar arrays, biogas and hydrogen, and floating ocean windfarms, to name a few – as well as new, non-electric company service providers who work directly with customers.
Customers and other stakeholders also want a better understanding of how they use energy and a greater say in how it is produced. Energy companies are hiring experts in customer insights, user experience and other specialties to meet that demand.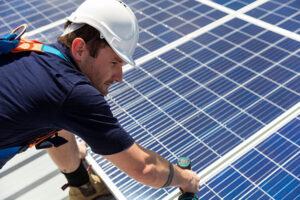 As a result, more energy companies may take on services similar to banks. They will loan and hold energy produced by their customers and keep a balance of energy transactions rather than just sell a fixed service.
The next decade will see significant investments – billions of dollars if not trillions – in strengthening our energy infrastructure against physical and cyber threats. Weather extremes and related events seem to be becoming the norm. Deep freezes and record-setting heat waves. Massive wildfires. Named storms not just during hurricane season but year-around. Add to that stepped-up concerns about organized physical and cyber-attacks against energy infrastructure.
The 2020s will see changes for energy industry employees as well. Companies will look to implement pandemic lessons on remote work, workplace environment and other issues. They also will be looking to hire workers with new skills and retrain workers already onboard to take advantage of the changing landscape.