Discover a Career as a


Nuclear Power Plant Operator
Discover your career path in the energy industry.
Learn where your interests will take you. Explore the meaningful work in which you can immerse yourself. Set your sites on what you can learn and the increasing responsibilities that can be yours. See how you will be challenged and what will you accomplish.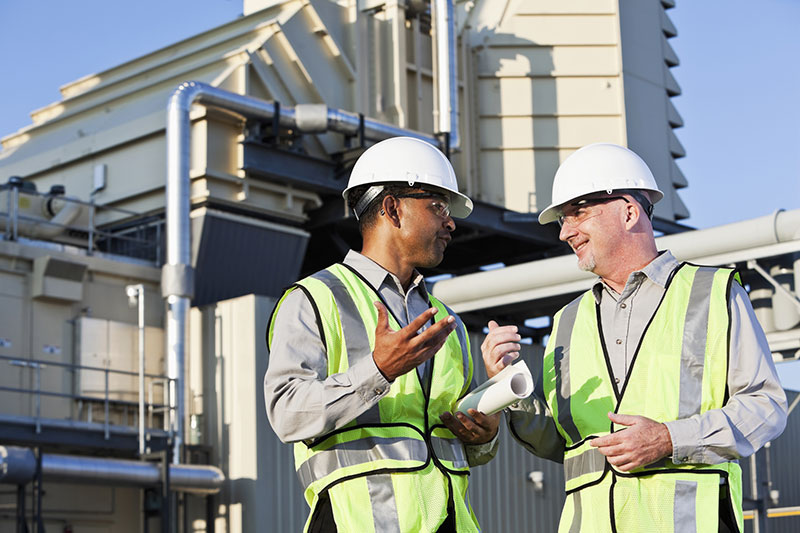 *Compensation averages should be used as a guide. There are numerous factors that impact actual compensation. These estimates do not include over-time, which can be a sizeable addition to base pay. Years of service and training recommendations should also be used as a guide. Company requirements vary.
Note: Some energy companies may require pre-employment testing. Please check the job requirements. These may include an EEI Pre-Employment Test or a Physical Abilities Test.
Become a Nuclear Power Plant Operator
Starting off as an Operator in Training:
Provide assistance to plant operators by reading gauges, checking equipment
Make work area safe
Install and maintain equipment based on manufacturer's specifications
Read instrumentation schematics to diagnose circuit trouble
Work toward becoming licensed operator as you advance, train and test in the operations areas
What knowledge / skills / abilities will you need?
Be able to quickly learn and retain information about the plant and systems
Ability to work within a team
Be able to lift heavy equipment
Listen and follow directions
Be comfortable with heights
Be able to work in noisy conditions
Math skills including algebra, trigonometry, and geometry
Come to work on time and prepared
Physical ability to climb stairs and ladders
Apply knowledge obtained during training in the work environment
Work with various types of test equipment, including multi-meters
Work with various types of tools
Read and follow detailed procedures
Document work being done
Communicate with control room and other departments
Ensure generating equipment runs when needed
Prepare daily reports on operating conditions
What knowledge / skills / abilities will you need?
Use information to diagnose and solve problems
Manage multiple tasks at one time
Understand all plant systems and be able to communicate that in verbal and written form
Comprehend entire systems and how they function
Foresee system implications of malfunctions or of own actions
Anticipate required future conditions in numerous interacting systems
Prepare and place systems and components in and out of service to support normal and off-normal system operations
Conduct plant walk-downs and inspections
Identify plant problems and generate trouble tickets
Maintain operations logs, reports and records regarding equipment performance
Take action required to address abnormal occurrences
What knowledge / skills / abilities will you need?
Knowledge about state and federal regulations, guidelines, controls and procedures to protect the public and plant workers
Implement and maintain effective planning and operating practices to maximize efficient operation
Supervise plant operations
Direct and implement emergency operation procedures and event reporting
Licensing will be required after training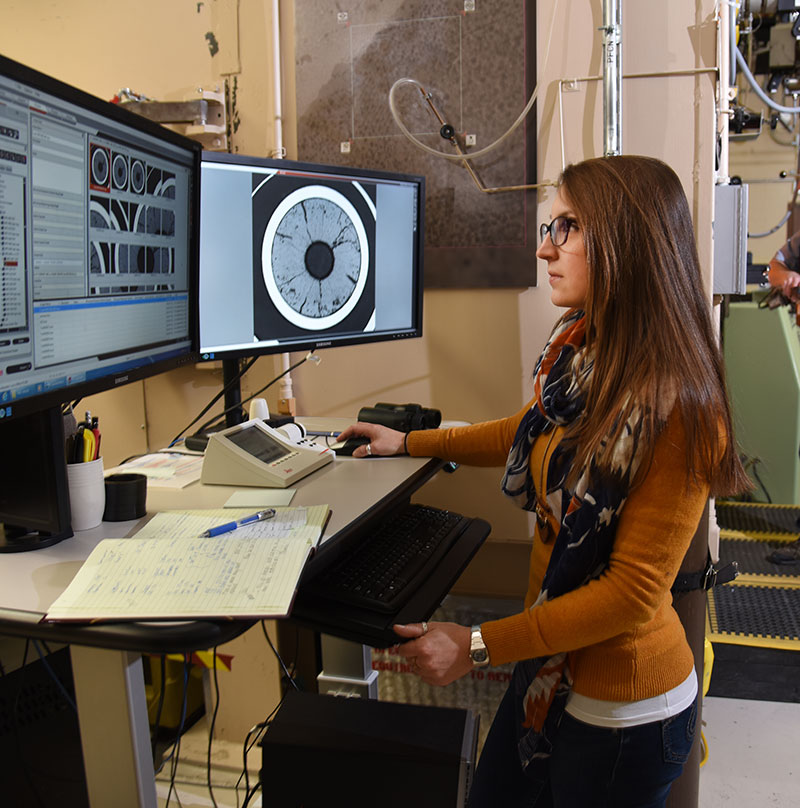 Courtesy of Idaho National Laboratory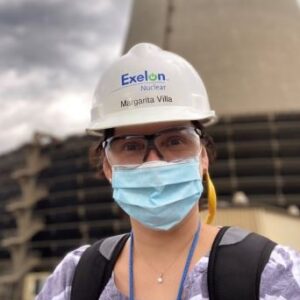 "I'm a very hands-on person, so my favorite part of the day is when I can do site inspections and lay eyes on a project and get to see people face to face and see them installing what I've designed and learn how it's working or about any challenges they have or how it can be done better."
Margarita Villa
Mechanical Design Engineer
Exelon Nuclear