Discover a Career as a


Wind Technician
Discover your career path in the energy industry.
Learn where your interests will take you. Explore the meaningful work in which you can immerse yourself. Set your sites on what you can learn and the increasing responsibilities that can be yours. See how you will be challenged and what will you accomplish.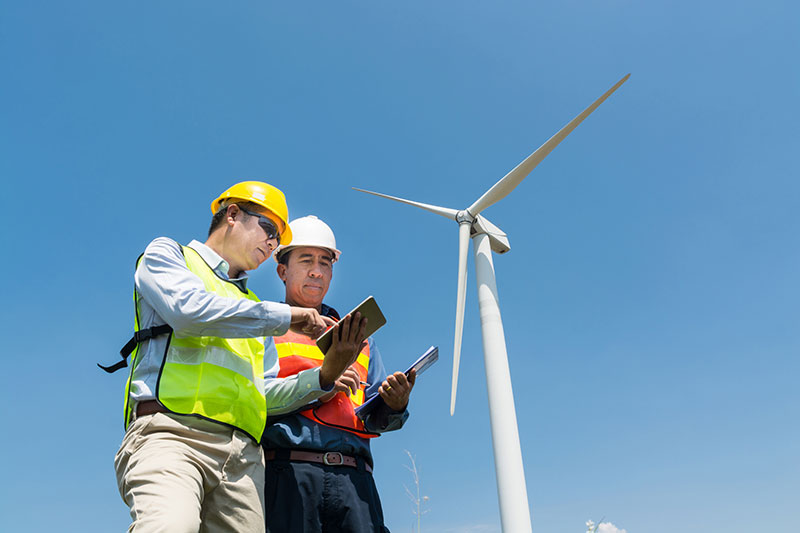 *Compensation averages should be used as a guide. There are numerous factors that impact actual compensation. These estimates do not include over-time, which can be a sizeable addition to base pay. Years of service and training recommendations should also be used as a guide. Company requirements vary.
Note: Some energy companies may require pre-employment testing. Please check the job requirements. These may include an EEI Pre-Employment Test or a Physical Abilities Test.
Starting off as an Entry-Level Wind Technician:
Demonstrate a passion for working safely
Under direct supervision, perform maintenance, repair, and operational activities on wind turbine generators
Assist in troubleshooting wind turbines in a faulted state
Effectively communicate with all members of the team
Conduct oneself in a professional manner ensuring all policies and procedures are adhered to
What knowledge / skills / abilities will you need?
Ability to climb wind turbine towers 300 feet in height
Comfortable working at heights, lifting 50 lbs. above head, and meeting the weight requirement of safety gear
Strong computer skills and familiarity with Microsoft Office suite
Ability to work in outdoor environments
Perform scheduled maintenance of wind turbines
Troubleshoot mechanical, hydraulic, or electrical malfunctions
Climb multiple wind towers on a daily basis
Utilize SCADA to support required work
Perform data collection and prepare reports
Perform QA/QC inspections
What knowledge / skills / abilities will you need?
A proficient understanding of wind power related systems, including, but not limited to, pneumatics, hydraulics, gearboxes, electrical, mechanical, and power plant systems
Ability to read, interpret and understand drawings and schematics
Good interpersonal skills
Strong attention to detail
Proven problem solving and time management skills
Able to optimally collaborate
Be responsible for daily operations and maintenance of wind turbines
Train and instruct Tech I and Tech II employees on-site
Climb multiple wind towers on a daily basis
Inspect, troubleshoot, or repair turbine equipment
Perform routine maintenance on wind turbines
Test electrical, mechanical, and hydraulic systems
What knowledge / skills / abilities will you need?
Demonstrate safety as a top priority
Ability to professionally interact with customers and coworkers
Demonstrate expert level skills
Ability to be a mentor
Be able to work in a wide range of climates
* At some companies this is an entry-level position
Wind Turbine Plant Manager:
Manage/supervise contractors and employees
Establish a high standard of safety for the site
Manage approved projects and oversee project completion.
Provide guidance and oversight in troubleshooting and repairing turbine platforms
Perform audits of maintenance activities
Identify and develop site procedures, site policies, technician training needs, safety programs, and work practices
What knowledge / skills / abilities will you need?
Bachelor's Degree in Electrical or Mechanical Engineering and experience
Project management/supervisory skills
Excellent communication, organization & time management skills
Proficiency in SCADA systems and Microsoft Office suite
Ability to climb wind turbine towers 300 feet in height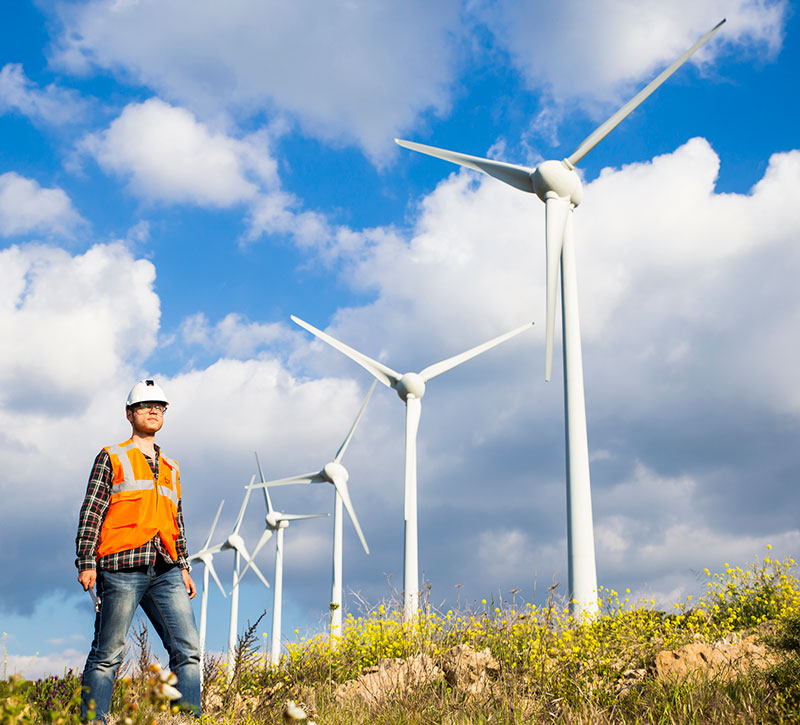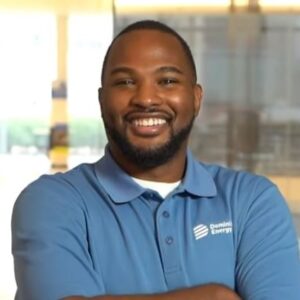 Meet Lloyd Eley, a construction project manager, and hear what he values about his work in wind energy. He even shares an "a ha" moment, created by working on the first of a kind project in the United States. Learn more.
Lloyd Eley
Manager of Project Construction
Dominion Energy