Discover a Career as a


Natural Gas Service Technician
Discover your career path in the energy industry.
Learn where your interests will take you. Explore the meaningful work in which you can immerse yourself. Set your sites on what you can learn and the increasing responsibilities that can be yours. See how you will be challenged and what will you accomplish.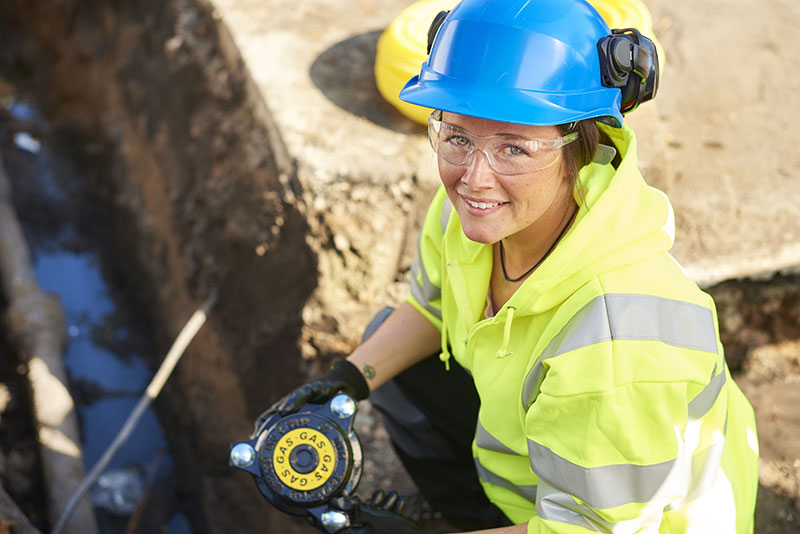 *Compensation averages should be used as a guide. There are numerous factors that impact actual compensation. These estimates do not include over-time, which can be a sizeable addition to base pay. Years of service and training recommendations should also be used as a guide. Company requirements vary.
Note: Some energy companies may require pre-employment testing. Please check the job requirements. These may include an EEI Pre-Employment Test or a Physical Abilities Test.
Become a Natural Gas Service Technician
Starting off as a Service Assistant:
Provide assistance by providing tools and equipment
Make work area safe
Enter job data into online system
What knowledge / skills / abilities will you need?
Ability to work within a team
Drive heavy commercial vehicles
Be able to lift 75 lbs
Listen and follow directions, come to work on time and prepared
Be able to stand for long periods of time
Math skills including algebra, trigonometry, and geometry
Apply fundamentals of Alternating Current and Direct Current
Investigate code and/or venting conditions and take appropriate actions
Troubleshoot burners and make the proper adjustments to obtain complete combustion at the rated input
Using standard test equipment, investigate gas leaks and take appropriate actions to make job safe
What knowledge / skills / abilities will you need?
Work with a Service Technician or Specialist to apply apprentice training concepts to the job
Service Mechanic Technician:
Prepare trenches for pipe installation and install gas pipelines
Install pipes for gas lines
Fuse plastic pipe together
Install and repair both high- and low-pressure pipe systems
Install automatic controls used to regulate gas systems
What knowledge / skills / abilities will you need?
Ability to inspect service lines and house lines, investigate leak fume complaints, restore and terminate gas service and perform pressure checks at customer's premises
Use equipment such as CGI gas scope leak machine and Gas Ranger to detect leaks in a customer's premises or outdoors
Locate and mark out underground gas and electric facilities in conjunction with work assignment
Repair and install gas appliances and equipment such as ovens, dryers and hot water heaters
Measure, cut and thread pipe and connect it to feeder lines and equipment or appliance using ruler and hand tools
Manage own work schedules and report to supervisor on progress and/or problems
Check for unsafe work conditions
Communicate effectively with others including customers, crew members and supervisors
Deal with potentially stressful situations
What knowledge / skills / abilities will you need?
Communications skills
Assign priority or sequence to the steps for completing a job
Coordinate several, competing activities for efficient use of time and material
Adapt work procedures or priorities in response to changing or unforeseen requirements or conditions
Schedule and oversee work of line crews
Review crew member performance and provide feedback
Prepare and manage budgets
Report to management
What knowledge / skills / abilities will you need?
Financial management
Computer skills for report preparation
People management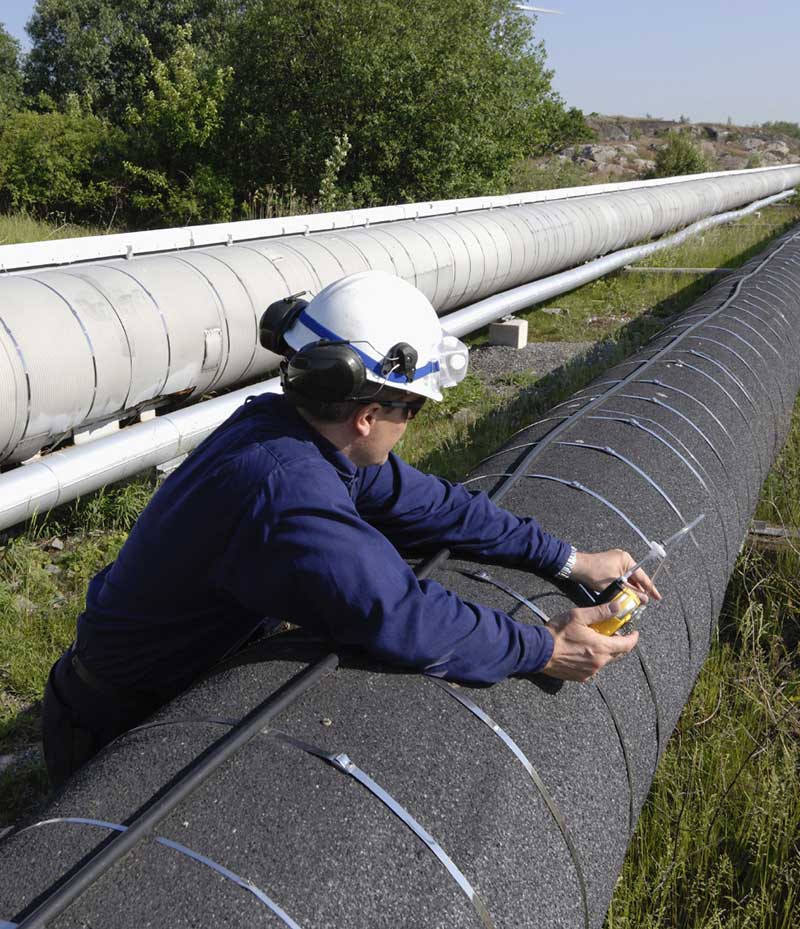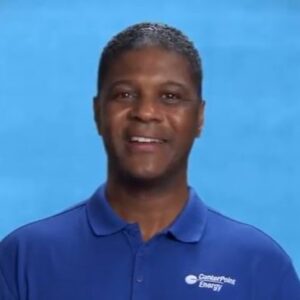 Gas technicians specialize in the installation, repair, and construction of natural gas distribution systems. Service technicians work independently on flexible schedules. Learn more.