With so many different jobs in the energy industry, it can be tough to navigate where and how to start your career journey. Students and career explorers often ask how they should prepare themselves. More specifically, they are curious about college requirements, opportunities available from local technical schools and apprenticeships, and what's possible right after high school.
The simple answer is all these avenues can lead to successful energy careers. Yet, they each start you in a different place. Not a right or wrong place or a better or worse place, just a different place. The industry is equally reliant on those with degrees and those who prefer to learn through on-the-job training and experience.
Entry Level Non-Skilled Positions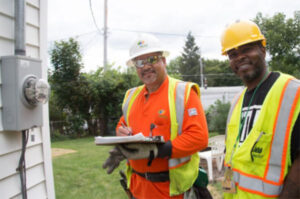 For those without relevant experience looking for the proverbial "foot in the door opportunity" in a labor, construction, heavy equipment, or related role, neither experience nor a college degree is required. These entry-level, non-skilled positions offer employment for those who want to develop useful competencies that can help accelerate future career opportunities. Safety and skill-based training is provided on the job by experienced leaders and skilled professionals. Those entering these positions are selected for their willingness to work hard, often in challenging environments, eagerness to learn, and ability to work as part of a team. There are generally no education requirements for these positions, beyond a high school degree or GED.
Employees who succeed in these roles are often candidates for apprenticeship positions for skilled trade jobs.
Skilled-Trade Jobs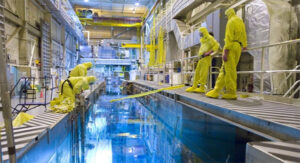 Skilled trade employees, as their position title implies, are those who have mastered the responsibilities of their craft. They have developed a special skill set that demands particular knowledge and abilities. In the energy industry, most skilled tradesmen and women perfect their skills over several years, generally two to four, but as many as six. College is not a requirement for most of these jobs; instead, training is provided through apprenticeship. Individuals also prepare for these positions at local community colleges or specialty training programs. A high school diploma or GED is required.
Because those who work in skilled trade roles work with their hands, doing physical labor, it's a common misperception that strength and brawn are more important than critical thinking and problem-solving abilities. This is not the case. Skilled-trade professionals and the work they do is fueled by hands-on work that is challenging, both physically and mentally. There is a shortage of these workers throughout the country in many fields, including in the energy industry. For years, society has encouraged all students to pursue collegiate education and as a result, we now find ourselves with a gap between the supply and demand of craft workers.
Some skilled-trade roles require pre-employment testing. Learn more about such requirements here. You can learn more about the kinds of skilled-trade positions in the energy industry here.
While some apprenticeships may be available to students right after high school, many will require the ability to earn a Commercial Driver's License and/or operate heavy equipment, conditions that often necessitate candidates be at least 21 years of age.
There industry offers tremendous opportunity for advancement within skilled trade positions.
Engineering Roles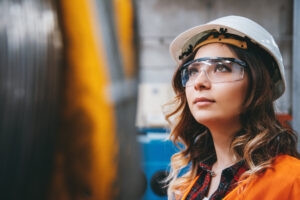 Engineers are integral to the energy industry. These technical thinkers are responsible for planning for the future of our nation's power delivery and today's challenges related to replacing aging infrastructure and supporting clean-energy advancements. The industry needs engineers of all disciplines – chemical, civil, mechanical, and electrical – and this need is growing.
Those considering an engineering path in the industry will need to earn an engineering degree. Students may find it helpful to intern in an energy company. during their college career to help determine where their skills and interests will be the best fit.
Business Careers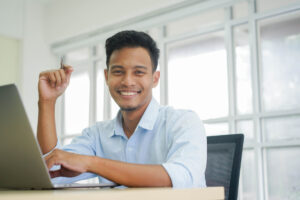 Those interested in business careers – accounting, Human Resources, legal, Information Technology, marketing, public policy, and others – will find there are many paths to success in the energy industry. Some professionals find their way through a career change, starting in another industry and transferring their skills to an energy employer. Others find employment in entry-level roles after high school, while other positions will require additional education, depending on the position.  It is also common in the energy industry to see business professionals "climb the ladder of success" into operational and leadership roles.
To learn more about how to begin your energy journey, browse our job board to learn about available positions and employment requirements, talk with recruiters at an energy company near you, contact local union offices, or check out educational programs near you.