Discover a Career as a


Transmission & Distribution Technician
Discover your career path in the energy industry.
Discover your career path in the energy industry and learn where your interests will take you. Contractors provide industry-leading energy infrastructure solutions to the energy industry. Explore the meaningful work in which you can immerse yourself, set your sights on what you can learn and the increasing responsibilities that can be yours. See how you will be challenged and what will you accomplish.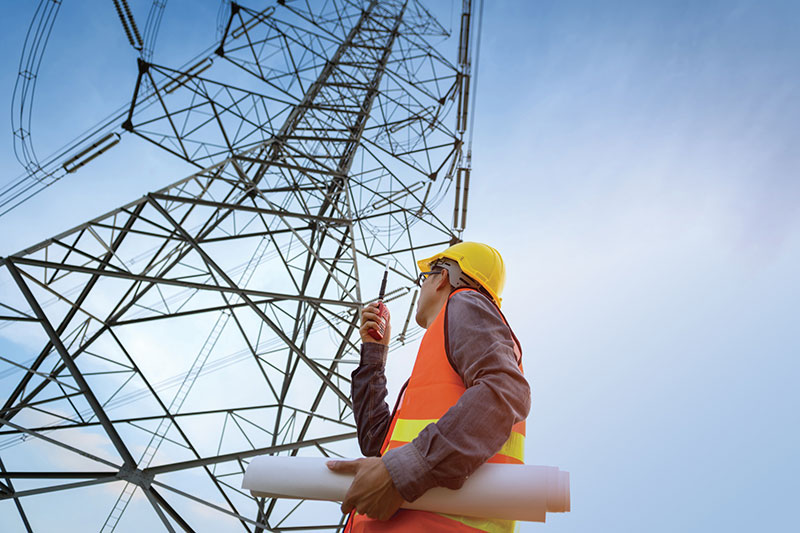 *Compensation averages should be used as a guide. There are numerous factors that impact actual compensation. These estimates do not include over-time, which can be a sizeable addition to base pay. Years of service and training recommendations should also be used as a guide. Company requirements vary.
Note: Some energy companies may require pre-employment testing. Please check the job requirements. These may include an EEI Pre-Employment Test or a Physical Abilities Test.
Become a Transmission &
Distribution Technician
Apply Alternating Current/Direct Current concepts to daily work
Monitor and check substation conditions, recognize and investigate abnormal conditions
Test, maintain and repair substation relay and control systems
Use Computer Aided Design and Drafting(CADD) software as an integrated tool in design process
Perform relay calibration tests, including generator/transmission relaying
Install, test, calibrate and maintain all types of meters (polyphase, transformer, advanced)
Diagnose problems and perform maintenance on electronic equipment/components
What knowledge / skills / abilities will you need?
Ability to work within a team
Be able to lift 75 lbs
Listening and following directions
Math skills including algebra, trigonometry, and geometry
Come to work on time and prepared
Physical ability to climb stairs and ladders
Operate stiff valves manually, lift weights, control pneumatic or hydraulic wrenches
Read and interpret information displayed in simple graphic, chart or print form (e.g., blueprints, sketches, diagrams or drawings).
Apply knowledge learned in training to work environment
Read diagrams of electric circuits
Serve as an expert on how a substation works and its equipment
Perform routine operations at the substation
Open and close switches to isolate defective relays, then perform adjustments or repairs
Inspect and test equipment to identify problems using special wiring diagrams and testing devices
Disconnect and replace equipment that manages voltage on high-voltage power lines
Set and remove meters
Inspect wiring to meters
Repair meters
Participate in surveying to lay out installation of new customer services
Inspect project sites to ensure crews are following
design specification
What knowledge / skills / abilities will you need?
Use information to diagnose and solve problems
Be able to manage multiple tasks at once
Demonstrate understanding of basic mechanical principles (e.g., gear trains, centrifugal force, heat flow)
Comprehend entire systems and how they function
Foresee system implications of malfunctions or of own actions
Anticipate required future conditions in numerous interacting systems
Evaluate alternative procedures and select the most effective approach to a job in terms of safety, time, material or other requirements
Solve problems involving limited options (e.g., selecting the correct instrument or gauge for a job)
Adapt work procedures or priorities in response to changing or unforeseen requirements or conditions
Determine schedules and work activities of team members
Review team member performance and provide feedback
Prepare and manage budgets
Report to management
Deal with potentially stressful situations
What knowledge / skills / abilities will you need?
People management
Communications skills
Financial management
Computer skills for report preparation
Assign priority or sequence to the steps for completing a job
Coordinate several, competing activities for efficient use of time and material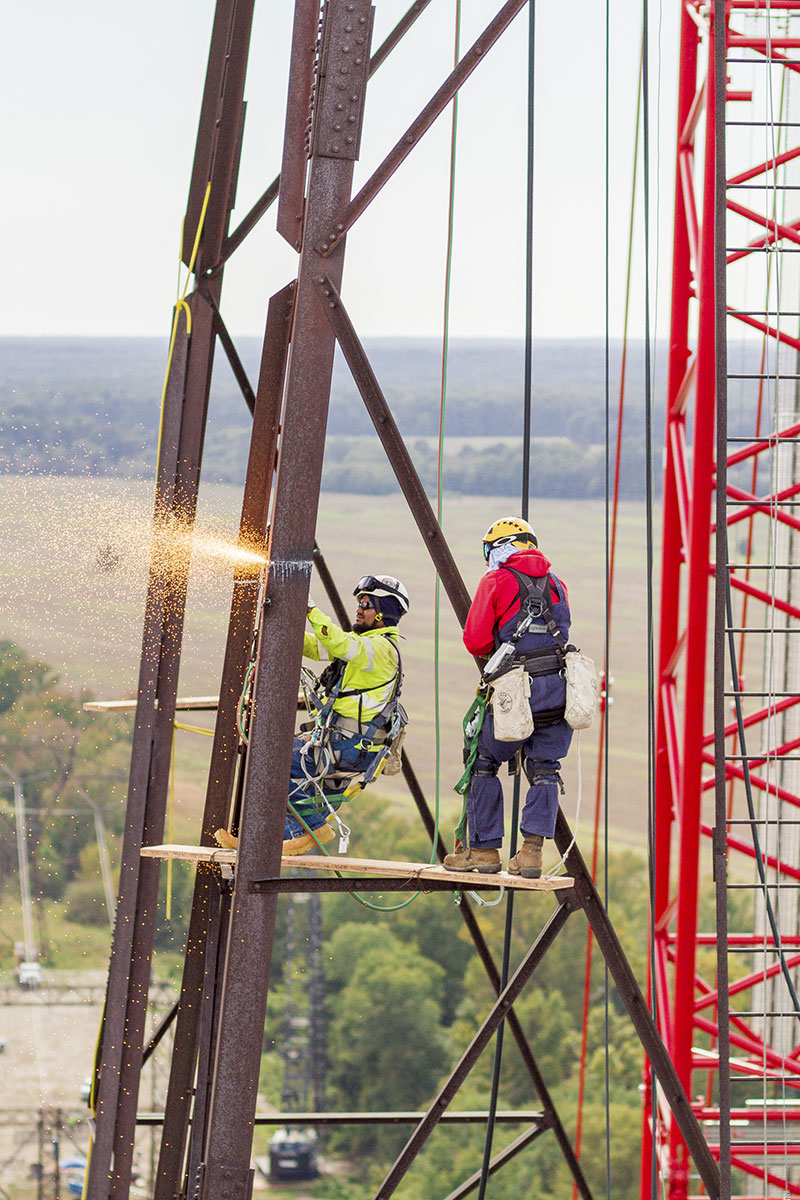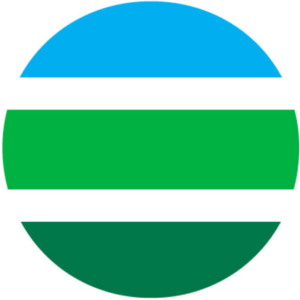 Curious about working in transmission? See why some say this is a career path for those who see possibilities when others see problems.  Learn more.
Eversource
Transmission Business